Building and maintaining good relationships with your clients is essential to your success as a business owner. After all, satisfied customers are more likely to not only come back but recommend your services to others.
But how do you go about establishing a connection with your clients? Moreover, how do you maintain that relationship and cultivate it into something that lasts a lifetime?
While every client is different, a few general best practices can help nurture solid, long-lasting relationships. These five steps will help you do just that.
Establish a connection with your clients from the start.
Any relationship is built on trust – and client relationships are no different. That's why taking the time to build rapport with them from the start is essential.
When you meet with a potential or current client, communication is key to establishing a connection. Try to get to know your clients and find out what they need and want from you. Learn about their business goals and objectives, likes and dislikes, and how they prefer to communicate.
Doing so will help you provide better service and support that meets their needs, showing that you care about their business and want to help them succeed. You will reap the rewards of positive word-of-mouth and repeat business when you nurture your client relationships.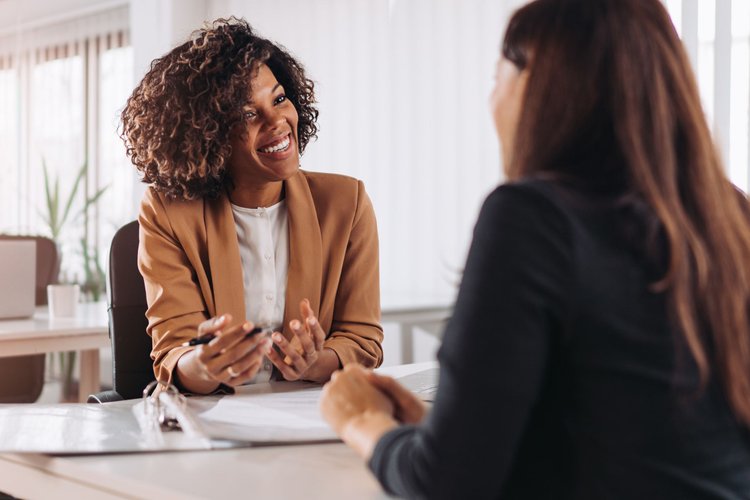 Establish trust by being honest and upfront with your clients.
One of the most important things you can do is be honest and upfront with your clients. Be transparent about their project scope, set realistic expectations, and keep them informed about any changes or delays. Honesty builds trust, which, as you know, is the foundation of any strong relationship.
Be consistent, responsive, and professional in your interactions.
Keeping in touch with your clients shows that you value the relationship and are committed to providing the best possible service.
There are many ways to stay in touch with clients, including phone calls, emails, and social media. You can send them regular updates about your products or services or invite them to events or webinars. You can also check in periodically to see how they're doing.
And when your clients reach out to you, make sure to respond promptly and courteously. Whether they have questions, concerns, or feedback, let them know that you're there for them, you value their input, and you're invested in their success.
The best communication approach will vary depending on the client's preferences and needs. But overall, all clients should feel they can easily contact you when needed.
Follow up with your clients and express your genuine appreciation.
After completing a project or meeting with a client, follow up to check progress. A phone call, handwritten note, or small gift can go a long way in building strong client relationships.
The best way to build strong client relationships is to be your authentic self. When you say "thank you," mean it. If you're genuine and sincere in dealings with clients, they'll be more likely to trust and respect you.
Finally, regularly ask your clients for feedback, and use their input to improve your services.
Keep their best interests in mind.
Your ultimate goal is to help your clients achieve their goals. Remembering this will enable you to make decisions in their best interests rather than just what's best for your business.
In addition to your core offerings, look for ways to add value and thoughtful touches for your clients. This could include discounts, exclusive access, or special events. It can also mean identifying ways to add value to your clients' lives outside of your work. For example, refer them to other businesses or resources to help them achieve their goals.
Finally, be willing to tailor your services to meet their unique needs and preferences. No two clients are alike, so your approach must be as flexible as possible.
By following these tips, you can develop lasting, productive relationships with your clients that will benefit both of you for years to come.